.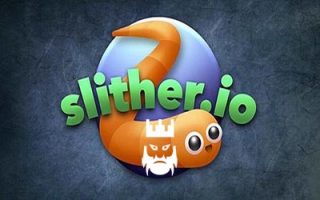 About Slither.io
Slither.io game is the second io game which managed to attract millions of players. Download Slither.io unblocked Slither.io Mods to your browser to play the game with hacks. 
There are many other io games which managed to be played by millions of people. However, slither.io will always have a different place among them. It broke many records and still holds most of them. The main reason why the game was this much popular and people still play slither.io unblocked is its simple structure. You do not have to think too much while playing the game. You will control a snake. Your ultimate goal is to reach the number one spot on the scoreboard. You can see it on the right top of your screen. In addition to these, there are many slither.io mods on the internet which offer various slither.io hacks. These are known as slither.io private servers and offer you new features to play with.
In this game, you will kill or be killed.
All you have to do is letting other snakes hit you with their head in order to eliminate them. In the same way, in case you will hit any other snakes with your head, you will be losing the game. You do not have to wait for a penalty when you lose the game. You can choose yourself a new snake. And start playing again however you will lose all of your scores when you die.
In addition to these, you can also choose a unique skin for you snake in order to let yourself distinguish your own snake when things get confusing and map gets crowded. We do not suggest you pick the dark ones since the background of the map is black and you will tire your eyes easily. The gameplay is quite easy as well and it is possible to use your mouse in order to provide direction for your snake. By the way, your snake will automatically slither to the place you direct and it is not possible to make it stop. 
How to Play Slither.io?
You can use your arrow keys or mouse in order to control the direction of your snake.
Slither.io Tips and Tricks
First, try to collect the glowing orbs. You will see that your size will increase very fast and when you grow enough, i.e., the orbs will not make a change in your size then you have to slither next to the greater snakes. Do not try to eliminate them but be careful to not be a food for them as well. You should stay calm and try to collect the remainings of other snakes. Once you will reach the enough size, you can chase other players and draw a circle around them in order to cage them with your body. Then all you have to do is slowly narrow the circle and let them hit you with their head. In this way, you can secure all of the scores of your opponents you will kill. But be careful with greater snakes to apply the same method to you.
In case you will play with your friends you will have an advantage. You can trap other players by playing with two or three different snakes, however, when you will hit each other with your heads, you will lose the game as well. You can also group up with your friends in unblocked slither.io servers which are also known as slither.io mod.
As god mod, we offer an access to these mods on our page and you will not have to download slither.io mods to your browser to play the game with some hacks.
.
LOAD MORE