.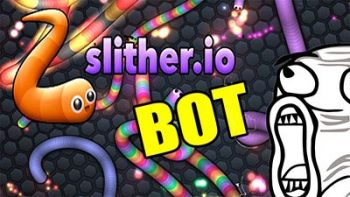 This is a bot for slither.io game, which injects AI into games draw function.
To use Slither.io Bot: install this and go to slither.io site -> enter nick and press play. Script will do the rest including respawning worm on death. (theres 3s delay, don't worry it works)
Bot has a certain type of learning algorithm which is basically weighted DNA system I did for agar.io once.
It tries random variations of current best REALDNA, by generating TESTDNA using altered values and then updates REALDNA depending on how well your worm performed in last two games (score on death).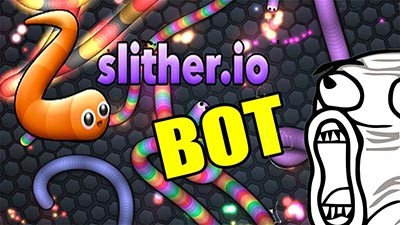 To see how your bot has generated new setting values type in browser console: 
printbot()
That will show you bot's current DNA and other stuff and you can play around with it by changing those and pasting back into console like:
REALDNA = [86.83,2.72,544.52,206.6,629.25,54.17,0.9,0.03];
(these are current best for my worm which performed pretty well)
tl;dr the more your worm runs, the better it should play (in theory, in reality it's kinda random).
Slither.io Bot allow you to access new features in Slither.io game.
These mods allow players to access Slither.io unblocked servers and they are downloadable to any browsers. Keep in mind that they are not the original servers but Slither.io private servers. However you can be sure that these Slither.io mods are as crowded as original servers.
.
How to Download & Install Slither.io Bot
Install Tampermonkey Userscript Manager on your browser: Click here for tutorial
Download & Install Slither.io Bot
Attention: None of the mods and this Slither.io Bot published on our pages belong to our website. Due to the nature of the mods, they are developed by independent developers and published on the internet. As God Mods we compile the most popular mods on a single page for any io game. We do not accept any responsibility for any possible unwanted conditions due to the use or download of these mods. Users should download these at their own risks and we never store any part of these mods in our databases.