,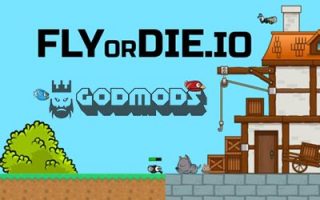 About Flyordie.io
Flyordie.io is a fun game where you are going to evolve and fly or the time, otherwise, you will die!
In the event that you are looking for a fun game to play then you can play Flyordie.io in your free times. You are going to start as a fly in this game. At the first stage, you can only eat feces and very small fishes. Once you level up, you are going to evolve into another creature which is the butterfly. You will try to evolve all the time in this game however it is not that much easy as it sounds. There will be 400 other players on the same server with you and everyone will be trying to evolve. It is possible to learn what you eat or what you are going to evolve into at the top of the screen.
We also offer io games unblocked servers on our pages. It is possible for you to find io games which start with the same letter with our category names. If you want to explore new io games then you can also check the io games list that we have shared on our website.
How to Play?
You have to use the WASD keys on your keyboard in order to control your animal. In addition to this, as an alternative, you can also use the clicks of your mouse in order to fly.
Tips and Tricks
The edges of the map are somewhere you need to avoid at the beginning of the game. It is because you will be trapped in the corner and other players can easily eat you. Stay away from these areas unless you climb on the food chain.
It is possible to hide behind the clouds. When you do so, no one is able to hurt you however you will also not feed yourself too. Use this feature when you are about to be eliminated. You can be sure that you are going to enjoy the game a lot.
As godmods we provide Flyordie.io mods to our visitors. It is possible for you to play the Flyordie.io game with Flyordie.io hacks by start playing on Flyordie.io unblocked servers.
.

ALL Flyordie.io MODS