,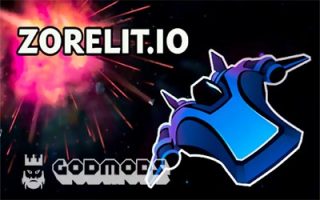 About Zorelit.io
Zorelit.io is a space game where you are going to control a spaceship and try to eliminate your opponents.
In case you enjoy playing space games then you can play Zorelit.io in your free times. You are going to be in space and control a spaceship. All of the other players have the same goal which is eliminating each other and earning the most score. It is possible for you to find different power-ups on the map. In addition to this, you can move faster with your spaceship and even teleport for a short distance. As you can guess these skills have cooldowns and this is why it may be a good idea to save them for the times when you will need them most. This is a great space game among all other io games.
We share io games unblocked servers on our pages. You can visit the game pages and find the list of the mods on the right section of each article. Moreover you can download the mods from here. We also share io games list with our visitors. You can learn and explore new io games to play from this list.
How to Play?
You are going to provide directions to your spaceship with your mouse. It is possible to shoot with the left click of your mouse. Players can also use the teleport feature with the right click of their mouse. You will be moving faster when you press the W key.
Tips and Tricks
You can only have one power-up active at a time. This is why you should prefer the most reasonable one for your own style. It may take time for you to learn all of the power-ups so you need to be patient while playing.
The controls of the game may be challenging when you start playing for the first time. However, you get used it after you play it for few minutes. We believe that you are going to have too much fun in this game.
As godmods we offer Zorelit.io unblocked servers to our visitors. It is possible for you to download Zorelit.io mods and start playing the Zorelit.io game with Zorelit.io hacks.
.

LAST DOWNLOADS Zorelit.io MODS