,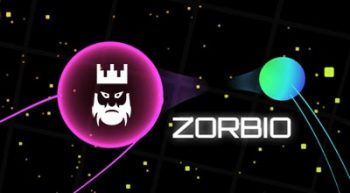 About Zorb.io
Zorb.io is a 3D space game where you are going to control a ball and try to eliminate other players.
If you like 3D games then you should play Zorb.io as soon as possible. You are going to control a ball in the space in this great game. It may take some time to get used to the controls but it will be totally worth it. You need to collect the plus signs on the map in order to grow in size.
We also provide io games list on our website. In case you want to explore new io games then you can benefit from this list. Also, you can check out our categories in order to find games starting with that letter or number. You should also know that we share io games unblocked servers on our pages.
How to Play?
Your ball will be moving automatically in the space. All you need to do is use your mouse in order to provide direction to your ball.
Tips and Tricks
Keep in mind that you will be playing in a 3D environment. The game is really realistic in which we believe you will be addicted to it. You need to collect the figures that look like plus sign. However, it will be not easy to collect them as it sounds.
The controls of the game are quite challenging. However, you can get used to it by playing it for a while. You will provide direction to your ball with your mouse but since this is a 3D game, it is the real challenge you need to face. But you can be sure that you will have quite good time.
As godmods we provide Zorb.io mods on our page. You can download them and access Zorb.io unblocked servers in order to play the Zorb.io game with Zorb.io hacks.
.

LAST DOWNLOADS Zorb.io MODS