,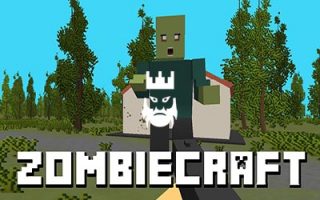 About Zombiecraft.io
Zombiecraft.io is a zombie game where you are going to play in an open world and avoid from zombies while trying to survive.
Those who like to play survival and zombie games can play Zombiecraft.io in their free times. Also the game has block-shaped pixel graphics and offers you adventure on village covered with woods. You are going to encounter with zombies and try to kill them. You also have to collect materials which will support your efforts to survive. The game has an only single player mode for now.
In case you want to explore new io games then you can check out our io games list. You can also click on our categories in order to learn new io games starting with that number or letter. In addition to this, you can find io games unblocked servers on our pages. These will allow you to download mods for that io games.
How to Play?
You can look around with the help of your mouse and shoot with the left click of your mouse. Players can jump with the spacebar and run with the Shift key. You can also collect goods on the floor with F key.
Tips and Tricks
You will start in the middle of the forest. In case you will follow the road in front of you, you will reach to the village. Keep in mind that there are zombies in the game and they may sneakily get closer to you. Always be careful.
You can find different weapons to use in order to kill the zombies. You can find the status of your character from the left bottom of your screen. Always have an eye on them in order to make sure that you are going to survive this zombie invasion.
As godmods we provide Zombiecraft.io unblocked servers to our visitors. You can download Zombiecraft.io mods and start playing this great Zombiecraft.io game with Zombiecraft.io hacks.
.

LAST DOWNLOADS Zombiecraft.io MODS