,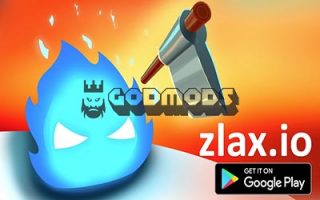 About Zlax.io
Zlax.io is a fun competitive game where you will try to eliminate your opponents by throwing your ax.
In case you are looking for a fun game to play then you can play Zlax.io in your free times. You are going to control a square character which moves all the time. This character has an ax in his hands and it is able to throw it away for a certain distance. Here, you need to throw your ax towards your enemies in order to eliminate them. However, it will be worth to note that the ax will not come back automatically. You can either follow your ax and pick it up or you can simply find another ax on the map. During this time, you are not allowed to attack. There is also leveling system in the game which will help you to grow bigger in size.
We share io games list on our website in order to provide you the full list of existing io games. You can explore new io games through this list. In addition to this, we also share io games unblocked servers on our pages. You can find the mods of these io games on the right section of their articles.
How to Play?
You are going to provide directions to your character with the help of your mouse. It is possible to throw your ax by clicking the left click of the mouse. Moreover, you will go faster by clicking the right click.
Tips and Tricks
You should keep in mind that your ax will not reach its destination immediately. In case you are trying to eliminate an opponent who is far away from you, then you must calculate the distance well. And throw your ax to his or her future location.
You can activate the rage mode by killing several opponents in a short time. When it is activated your character will automatically start throwing the axes. And you do not have to collect them back. This feature will be activated automatically again.
As godmods we provide Zlax.io unblocked servers to our visitors. It is possible for you to download Zlax.io mods and play the Zlax.io game with Zlax.io hacks.
.

LAST DOWNLOADS Zlax.io MODS