,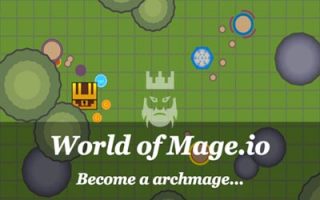 About Worldofmage.io
Worldofmage.io is a role-playing game where you are going to play online with other players but the game has low-quality graphics.
Those who like to play role-playing games can play Worldofmage.io in their free times. You are going to control a mage in this game where you have to choose one of the three classes. These classes are fire, water, and physic. No matter which class you are going to choose, you will be able to compete with other players easily. Try to improve yourself as soon as possible in order to beat every other player on the map.
We provide io games unblocked servers on our pages. If you want to play the io games with mods then you can find these on the page of that io game right next to its article. In addition to this, we also share io games list for our visitors where it is possible for you to explore new io games to play.
How to Play?
You have to left click to the destination you want to go. In addition to this, players can use the numbers on their keyboard in order to use their spells. These keys can be customizable as well.
Tips and Tricks
Since this is a role-playing game, you have to focus on improving your character as soon as possible. In order to do so, you have to collect the golds and crates on the map. These will provide you experience.
Once you level up, you are going to unlock new spells to cast. It is also possible to earn experience by killing other players. In fact, you will receive a boost when you kill an opponent. Try to be careful and winning other players will be quite easy.
As godmods we offer you Worldofmage.io mods on our website. In case you want to play the Worldofmage.io game with Worldofmage.io hacks then you can play it on Worldofmage.io unblocked servers.
.

LAST DOWNLOADS Worldofmage.io MODS