,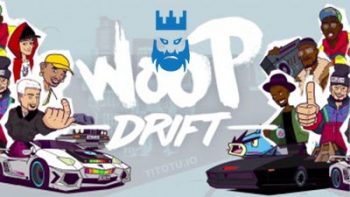 About Woopdrift.io
Woopdrift.io is a drifting and racing game where you need to eliminate your opponents with the skills and by crashing them.
If you like games like Armageddon you can play Woopdrift.io whenever you want. You will be driving a car in this game. Your goal is to eliminate as many opponents as you can. In order to do so, you need to hit them fast or throw the power-ups you collect on the map.
In case you are bored of playing the same io games all the time, then it is time to explore new io games. Our io games list can help you a lot in this regard. You can visit our categories to find the new games. We also share io games unblocked servers on our website to provide you different mods.
How to Play?
Players can accelerate with W button. You will provide direction to your car with the A and D button. When you will get power-ups from the map you can use it with spacebar.
Tips and Tricks
In order to avoid the collision, you need to drive fast. When you drive fast an animation will occur in front of your vehicle. If you will hit your enemies while this animation is on, you will do bonus damage. There are some dollars on the map as well.
These dollars are the currency of the game where you can buy new stuff for yourself. Always try to take the power-ups on the map and use them as soon as possible. Some of the cars are very fast and you may feel regret when you die instantly due to a crash.
As godmods we provide Woopdrift.io unblocked servers on our page. Woopdrift.io Players can download these Woopdrift.io mods in order to play the game with new Woopdrift.io hacks.
.

LAST DOWNLOADS Woopdrift.io MODS