,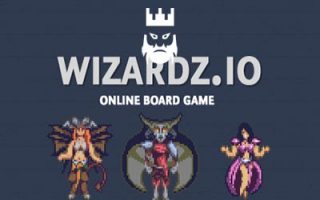 About Wizardz.io
Wizardz.io is a board strategy game where you have to destroy the tower of your opponents in order to win.
Those who like to play strategy games can play Wizardz.io in their free times. This is a turn-based game where your goal is to attack the enemy tower and destroy it. Players will earn gold in each round and they can spend it to spawn different soldiers in order to attack and defend. Each player can only move one character in each round and the ultimate goal is to reach the enemy base in order to attack it.
Our website provides io games unblocked servers to its visitors. You can find mods and hacks in the right section of each article. In case you are willing to explore new io games then you can check out our io games list as well. You can find games starting with that number or letter in each category.
How to Play?
You are going to use your mouse in this game. You have to make your selections with the left click of your mouse.
Tips and Tricks
This is a pure strategy game in the form of the board game. Keep in mind that each character can attack any character. And they usually kill each other in a single attack. This is why it will be better for you to train the cheap ones.
Goblin is the cheapest character and you can train them as much as you can. Then target the enemy base but do not forget to train more goblins as you earn enough gold. In case you will be determinant, you can destroy the enemy tower easily and win the game.
As godmods we provide Wizardz.io unblocked servers to our visitors. Thus, you can download Wizardz.io mods and play the Wizardz.io game with new Wizardz.io hacks.
.

LAST DOWNLOADS Wizardz.io MODS