,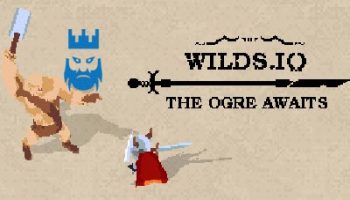 About Wilds.io
Wilds.io is a massively multiplayer game where each player will control a barbarian and try to kill each other.
Those who like RPG games can play Wilds.io in their free times. All of the players will be playing on the same map where they will try to kill each other. There are two teams in the game. In addition to this, there is leveling concept. As you can guess, your goal is to collect as much score as you can.
We also provide io games unblocked servers on our website. Moreover, you can find the list of the mods on the right section of this article. In addition to this, you can check out our io games list in case you want to explore new io games to play in your free times.
How to Play?
You need to provide direction to your barbarian with WASD keys. In addition to it, you can swing your weapon with the left click of the mouse.
Tips and Tricks
This is a massively multiplayer game where players will control a barbarian and fight with each other. Moreover, there are two teams and each of the teams try to eliminate their enemies. You will be on one side and try to chase your enemies and hunt them down. There are various buildings and monsters on the map as well.
There is leveling concept in the game where you can improve yourself. This is why you should always check the level of your opponents before you attack them. Thus, in this way, you can prevent to lose the game quickly. It will be a good idea to walk on the map and find easier enemies to kill.
As godmods we provide Wilds.io unblocked servers to our visitors. It is possible for you to download Wilds.io mods and play the Wilds.io game with Wilds.io hacks.
.

LAST DOWNLOADS Wilds.io MODS