.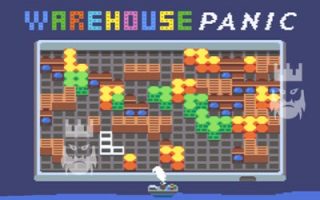 About Warehousepanic.io
Warehousepanic.io is a placement game where you are going to try to create a settlement on the map.
In case you like to play strategy games then you can play Warehousepanic.io in your free times. You are going to place one of the four items on the map and try to create larger structures. You can place woods, houses, pools or trees. In case you can merge them by making placements you are going to create bigger structures which they mean more score. The game takes less than a minute and you will be competing with other players. You have to place the TETRIS shaped blocks on the map and try to have the most score on the map at the end of the game.
In case you are in need, we would like to share that we publish io games unblocked servers on our pages. You can find the existing mods for each io game in the right section of their articles. If you want to explore new io games to play then you can check out the io games list we have shared on our website.
How to Play?
Controls are really simple. You are going to use your mouse in order to make the placements. When you will click to the left click of your mouse, your placement will be carried out.
Tips and Tricks
You are going to play the game online against other players. This is why you may lose a lot at the beginning of the game. However, once you get used to the game, you can start beating your opponents easily with your placement.
You can place the blocks at anywhere you want on the map. Some of the players place these blocks right in front of your blocks so that they prevent you to create bigger structures. You can use the same strategy in order to get more score than your opponents.
As godmods we provide Warehousepanic.io unblocked servers to our visitors. It is possible for you to download Warehousepanic.io mods on godmods.com and play the Warehousepanic.io game with Warehousepanic.io hacks.
.
.
LAST DOWNLOADS Warehousepanic.io MODS