,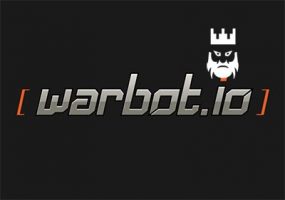 About Warbot.io
Warbot.io is a science fiction game where you will fight with different robots in 3D environments.
In case you are looking for an io game with good graphics then you can play Warbot.io in your free times. You will control a robot and your goal is to eliminate your opponents. You can collect different bonuses on the map in order to improve your stats. In addition to this, there are also golds on the map. Collect these golds to upgrade your stats and buy new robots to play.
Warbot.io game is one of the best io games that you can play in your free times. Keep in mind that we share io games unblocked servers on our pages. You can also find io games list on our website in case you want to explore new io games. It is possible for you to find all existing io games and their mods in here. You will never feel regret by exploring new games.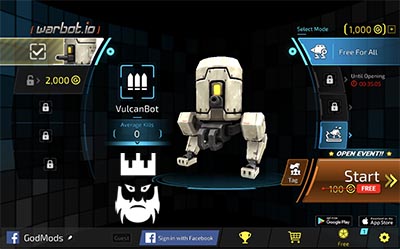 How to Play?
Players can move their robots with WASD keys. You can shoot with the left click of your mouse. Moreover, you can use dash with the right click of the mouse. When you click on the spacebar, you can set the camera angle.
Tips and Tricks
You will be playing in a 3D environment with 3D characters. Therefore you have to play the Warbot.io game on computers with enough graphics cards. Otherwise, you may experience many lag issues while playing the game.
Keep in mind that your robot has unlimited bullets however you have to change your magazine from time to time. The robot changes it automatically and can shoot 9 bullets with a single magazine.
As godmods we offer Warbot.io unblocked servers on our page. You can find the list of Warbot.io mods from the right section and download Warbot.io hacks.
.

LAST DOWNLOADS Warbot.io MODS