,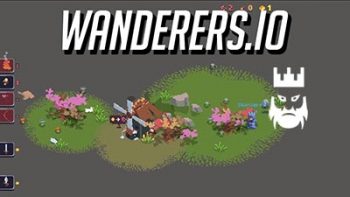 About Wanderers.io
Wanderers.io is a strategy game where you are trying to build a civilization with your small tribe by gathering sources.
In case you like strategy games then you can play Wanderers.io in your free times. In fact, this is not a pure strategy since you will be always in contact with your environment. Players have villagers which work automatically. You need to pay attention to your environment in order to gather sources and make improvements. You will be also competing with other players on the map.
If you are willing to explore new io games then you can check the io games list we have shared on our website. You can also visit our categories in order to find games starting with that letter or figure. Moreover, we also share io games unblocked servers on our pages.
How to Play?
Everything in this game is carried out automatically. This is why you only need your mouse for the controls. You can select with the left click of your mouse and drag your character.
Tips and Tricks
In this game, you are going to create a community with your tribe. You are the chef of this community and your villagers work for you. They reach according to their environments. For instance, in case you need some woods, then you should bring your chef close to a tree.
You will try to gather sources and build things. You can improve every detail you own in the game. The game has pixel graphics which makes it much more fun to play. It will be good for you to read the tutorial in order to understand the mechanism of the game.
As godmods we offer Wanderers.io mods on our page. In case you want to play the Wanderers.io game with various Wanderers.io hacks then you can start playing it on Wanderers.io unblocked servers.
.
Tags

LAST DOWNLOADS Wanderers.io MODS