,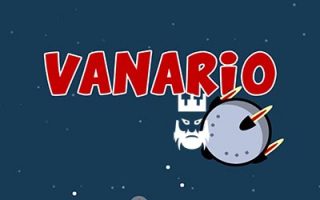 About Vanar.io
Vanar.io is a space game where you are going to use a spaceship and try to eliminate your opponents.
Those who enjoy playing space games can play Vanar.io in their free times. You are going to control a spaceship in this game which can shoot. You have to get the right position and shoot your enemies in order to eliminate them. In addition to this, players have to avoid from big meteoroids in order to not be eliminated quickly.
We also share io games unblocked servers on our page. You can find these mods in the right section of each article and download them. If you want to explore new io games then you can check out the io games list we have shared on our website. You can also check out our categories in order to find the io games which start with the same letters of the categories.
How to Play?
You can accelerate with the W key. It is possible to turn right and left with A and D keys. In addition to this, players can shoot with the spacebar. You can be invisible with the Shift key.
Tips and Tricks
Once you start going, you will reach your highest speed. You have to shoot other players and eliminate them to earn score. There are also some meteoroids on the map which you can also avoid them in order to not be eliminated.
In case you will not receive damage for a certain period, your health bar will start to fill. In case you have low health you can use the shift button in order to be invisible. But keep in mind that you will still receive damage from the bullets of your opponents.
As godmods we provide Vanar.io unblocked servers to our visitors. It is possible for you to download Vanar.io mods and play the Vanar.io game with various Vanar.io hacks.
.

LAST DOWNLOADS Vanar.io MODS