,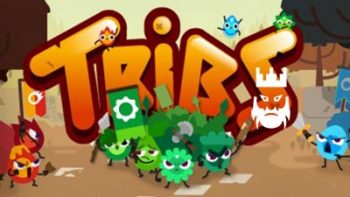 About Tribs.io
Tribs.io is a game where you will choose a tribe and try to eliminate one of the tribes while trying to run away from the other.
In case you enjoy playing interesting games then you can play Tribs.io. There are three tribes in the game with red, blue and green colors. Each of them should defeat one tribe while trying to run away from the other. Your goal is to collect the most score on the map. This game is full of competition which you will like.
We also share io games unblocked servers on our page. You can find these mods in the right section of each article and download them. If you want to explore new io games then you can check out the io games list we have shared on our website. You can also check out our categories in order to find the io games which start with the same letters of the categories.
How to Play?
Your characters will move automatically and you need to provide directions to them with your mouse. In addition to this, you can use the figures on your keyboard to use spells.
Tips and Tricks
There are three different tribes in the game. Each of them is superior to only one and vulnerable to other. You need to follow the ones which you can beat and avoid the other tribe in order to prevent being eliminated.
The colors of the tribes are red, blue and green. Red ones can beat green ones and should avoid blue ones. Green ones can beat blue ones and should avoid red ones. Blue ones can beat red ones and should avoid green ones. You also need to collect the minerals on the map in order to have more characters.
As godmods we provide Tribs.io unblocked servers to our visitors. It is possible for you to download Tribs.io mods and play the Tribs.io game with various Tribs.io hacks.
.

LAST DOWNLOADS Tribs.io MODS