.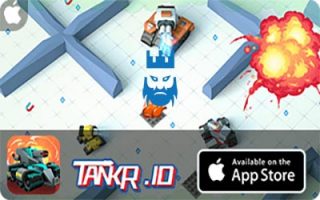 About Tankr.io
Tankr.io is a fun skill game where you are going to play as a tank and try to increase your size by eliminating your opponents.
Those who are looking for a fun skill game to play can play Tankr.io in their free times. You are going to play as a cute tank in this game. Your goal is to collect the orbs on the map and eliminate other players by shooting them in order to eliminate them. In case you will hit any of your opponents who are smaller than you, you can also eliminate them as well. This is why you should always avoid larger enemies.
Moreover, we also share io games unblocked servers on our website. You can find the list of the mods on the right section of each article. In case you would like to learn and explore new io games we have a great tool for this. Also we share io games list on our website where you can learn new games.
How to Play?
You are going to provide directions to your tank with the help of your mouse. In addition to this, you can shoot with the left click of the mouse and speed up with the spacebar.
Tips and Tricks
This game is the combination of different io games concepts. You need to use your tank and shoot your opponents to kill them. When you kill your opponents by shooting them, they are going to leave valuable items which you will grow when you collect them.
You can also collect the orbs on the map in order to slowly increase your size. In addition to this, when two players crash, the bigger one will survive and another one will be eliminated. This is why you should always be careful and focus on the game.
As godmods we offer you Tankr.io unblocked servers on our page. It is possible for you to download Tankr.io mods and play the Tankr.io game with Tankr.io hacks for more fun.
.
ALL Tankr.io MODS