,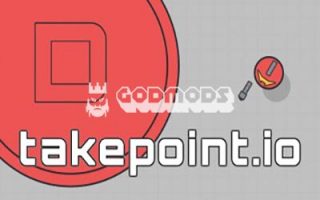 About Takepoint.io
Takepoint.io is a zoning game where you will try to claim the areas of your opponents and improve yourself to get better.
In case you like shooting games then you can play Takepoint.io in your free times. We believe that you are going to love this game where you will control a character and try to eliminate your opponents. You have to claim the bases of your opponents in order to earn score. You will be using these score in order to improve yourself in terms of different abilities. In case your health will drop, it may be a good idea to hang out in your base for a while until it is full again. You can also follow your team and stay at the back in order to not receive too much damage. But you will not earn that much experience as well.
We offer io games unblocked servers to our visitors. In case you are looking for the mods of a specific game then all you need to do is visit the page of that game. You can find the list of the mods on the right section of the article. We also share io games list on our website in order to let our visitors explore new io games to play.
How to Play?
You will be providing directions to your character with WASD key. It is possible to shoot with the left click of your mouse. You can also release by pressing the R key.
Tips and Tricks
The map is very crowded and you can receive damage from all directions. When you start to receive damage make sure that you locate the direction. Then you can change your location and prevent more damage.
Players have to claim the bases of other teams. It will be logical for you to hang out with your team. In case you will try to hang out solo, you will be killed by a group of opponents. Also, do not forget to improve your character with the experience you earn.
As godmods we provide Takepoint.io unblocked games to our visitors. You can download Takepoint.io mods from our page and start playing the Takepoint.io game with Takepoint.io hacks.
.

LAST DOWNLOADS Takepoint.io MODS