.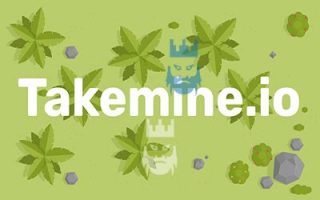 About Takemine.io
Takemine.io is a survival game with decent graphics where you are going to control your character and build a village.
Those who like to play survival games can play Takemine.io in their free times. This is one of the typical survival games in io game genre. You are going to control a character and try to collect resources. Players will build different things with these goods. However, it will be worth to note that the things you can build are limited. Other players will be attacking you and you have to protect yourself well while increasing your score with the things you build.
As godmods we share io games unblocked servers on our pages. It is possible for you to download the mods of io games from our page. And in case you want to explore new io games then you can check out our io games list that we have shared on our website.
How to Play?
You are going to provide directions to your character with the WASD keys. In addition to this, you have to use the left click of your mouse in order to use items and collect sources.
Tips and Tricks
Each building requires a certain amount of resource in order to build them. You can select them but in case you do not have enough source, then you are not going to be able to place them. Thus, you have to focus on collecting sources at first.
Players must be really careful in order to not be eliminated by others. You have to build your village in a way which can defend yourself. It will be better in case you will leave one entrance to your village. In this way, you can defend yourself better.
As godmods we provide Takemine.io unblocked servers to our visitors. Players can download the Takemine.io mods to their browsers and play the Takemine.io game with Takemine.io hacks.
.
.
LAST DOWNLOADS Takemine.io MODS