,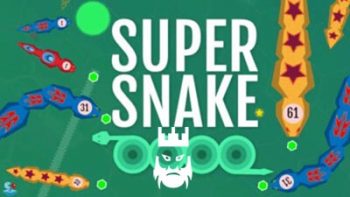 About Supersnake.io
Supersnake.io is a typical io game where you need to collect orbs to grow but this time there is also a leveling concept.
Those who like to play addictive games can play Supersnake.io in their free times. You are going to control a snake which can level up in this game. Your goal is to collect the most score and in order to do that, you need to collect orbs. You can also eliminate your opponents by letting them hit you with their head.
We share io games list on our website in order to provide you the full list of existing io games. You can explore new io games through this list. In addition to this, we also share io games unblocked servers on our pages. You can find the mods of these io games on the right section of their articles.
How to Play?
You have to options, you can control your snake with the WASD keys. Or you may control your snake with the help of your mouse.
Tips and Tricks
Like in all of the io games you need to collect orbs to grow in this game. There are different colored orbs on the map and each of them has different features. For instance, you will go fast when you collect the blue orbs on the map.
Pink ones are regular orbs. Each time you collect an orb from the map, you will earn an experience. It is possible for you to see your progression on the right top of your screen. Your snake will grow when you level up and it is possible to see your current level on the head of your snake.
As godmods we provide Supersnake.io unblocked servers to our visitors. You can download Supersnake.io mods from our page and start playing the Supersnake.io game with Supersnake.io hacks.
.

LAST DOWNLOADS Supersnake.io MODS