,
About Superballs.io
Superballs.io is some kind of a billiard game where you will try to send your opponents into the holes.
You will control a billiard ball when you play Superballs.io. You have to hit your opponents and send them into the holes. The physics rules are applied in a realistic manner in this game. Therefore, you have to set the angle well to send your opponents into holes to eliminate them.
You can also play this great game on private servers as well. We share the io games list with our visitors where they can download Superballs.io mods. In this way, you will be able to play the game with cheats and have more fun.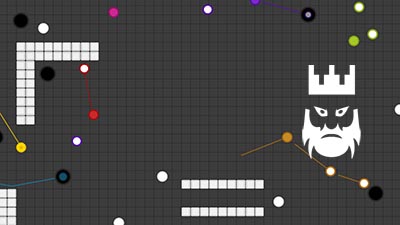 How to Play?
You need to use your mouse to provide direction to your ball. In addition to this, you have to use the left click of your mouse to send your ball forward. Keep in mind that, the power will increase if you will hold your finger on the button.
Tips and Tricks
Always bear in mind that there are holes on the map. In case you will go in any of these, you will be eliminated. Your goal is to send your opponents to these holes. Therefore, you may want to stay in a certain position and set your power to shoot the ball.
When enemies will be on your target, you can release the ball. In this way, you can earn more score by throwing your enemies into the holes. It may be good to close all other browsers while you are playing the game. Otherwise, you may experience some lag issues which can cause you to lose the game.
As godmods, we offer you io games unblocked servers on our pages. Players can find these list of Superballs.io cheats and play the game with Superballs.io hacks.
.

LAST DOWNLOADS Superballs.io MODS