,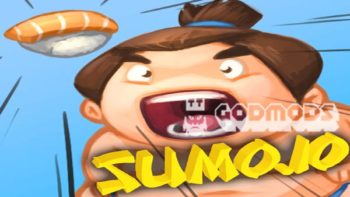 About Sumo.io
Sumo.io is a free dodge and bump iogame.
Become the low poly sumo wrestler you have always dreamed of being. In Sumo.io you can only move forward, arc left or retreat. But, remember that retreat is not recommended because the entire point of the game is to overtake your opponent and push them off the edge of the map. Move fast, double-tap and eat sushi power-ups to increase your mass and size. You might move a little slower but when you take up20% of the board you don't need to move fast.
You just need to move smart. Think tactically, know where your opponent is going to be, cut them off and tap that button harder, faster, and with more iron will than they could ever possibly defeat. If you want to be the ultimate Sumo wrestler you need to have discipline and honor.
This is a fun game that lets you sumo wrestle in real-time with other players from all over the world. Do you think you have what it takes to be the ultimate sumo wrestler? Prove it with sumo.io
Access to all Sumo.io hacks and unblocked Sumo.io mods on godmods.com. Free to Play Sumo.io on godmods!. We advise you to visit godmods.com from time to time, because new hacks and mods or aimbots might be released for unblocked Sumo.io.
Game Instructions:
Use the w,a,s,d or arrow pads to navigate your wrestler.
.

LAST DOWNLOADS Sumo.io MODS