,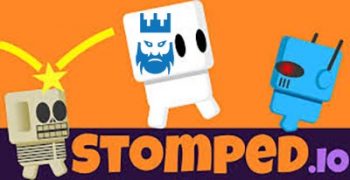 About Stomped.io
Stomped.io is a game where you will control a character which jumps automatically. It is one of the fun games you can play.
You can play Stomped.io in your free times in order to get rid of your stress. But we would like to warn you that, this game is highly addictive. You do not have to think too much while playing the game. It has a simple logic. Land on your enemies while jumping and eliminate them. You can also collect the stars on the map to collect score and increase your size.
We share io games unblocked servers on our website. Thus, you can find Stomped.io unblocked private servers of many other io games. Players can find new Stomped.io mods, new games and play with the Stomped.io hacks whenever they want. You can find these mods in the right section of each article.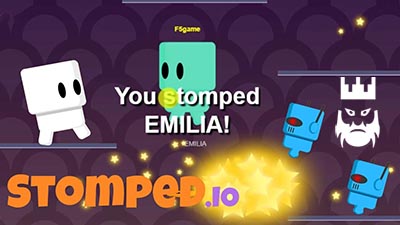 How to Play?
Your character will jump automatically. Players have to control their movements of their character with their mouse. You will stop jumping and land when you click the left button of your mouse or spacebar.
Tips and Tricks
All of the characters in the game jumps automatically and there are some platforms on the map. It will be good for you in case you will reach the highest part of the map. Then you need to jump down on the edges of the map.
Thus, you will be in free fall and all you have to do is aim your enemies. When you will land on the head of your enemies, you can eliminate them. In case, your opponents are bigger than you then you will make him smaller by jumping on their head.
As godmods we share io games list with our visitors. You can find new io games as well as download Stomped.io mods and Stomped.io hacks.
.

LAST DOWNLOADS Stomped.io MODS