,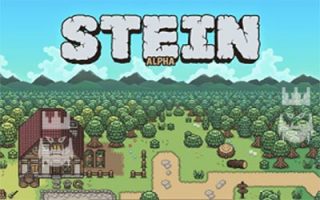 About Stein World
Stein World is a role-playing game where you are going to play in a huge map and have fun.
Those who like to play role-playing games can play Stein World in their free times. You have to register first in order to play the game. The game has its own story and you are going to be a warrior in it. Players will fight with different creatures and try to protect the village from them. It is also possible to talk with NPCs in the game and buy and sell different equipment which will improve your character.
We share io games unblocked servers on our page. You can find the mods of your favorite games on our pages. Also, in case you want to explore new io games you can find them on our page as well. We share io games list with our visitors. You can also check out our categories to find the games which start with that letter or number.
How to Play
You have to provide directions to your character with WASD keys. You also need to make selections with the left click of your mouse.
Tips and Tricks
This game has pixel graphics where you are going to control a warrior and fight with different creatures in the game. You will start in a village where you can also buy equipment and different types of potions to help you in your fights.
You have to protect the village from the evil creatures. In addition to this, like in most of the role-playing games, you have to improve yourself and get better in time. This is a great game which the developers always work to include new features in it.
As godmods we offer Stein World unblocked servers on our page. Players can play the Stein World game with Stein World hacks by downloading the Stein World mods.
.

LAST DOWNLOADS Stein World MODS