,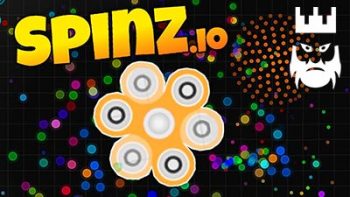 About Spinz.io
Spinz.io is a basic io game where you will have to collect score and eliminate other players by touching them.
You can play Spinz.io to spend some quality time. However, we would like to warn you that the game is highly addictive. Thus, you may want to arrange your time before you start playing to it. Like in all of the io games, you will be competing against real players. In below, we have shared some tips and tricks but you can also create your own strategy after you play for a while.
Those who would like to play the game with Spinz.io hacks can also play it on private servers. Therefore, we have shared the list of the Spinz.io unblocked servers on the right section of this article. These are the mods provided by the independent developers and you can download any of them.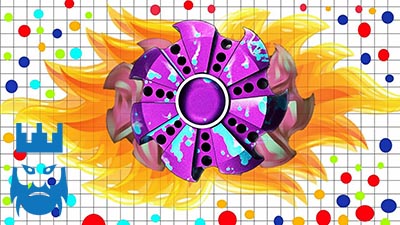 How to Play?
All you need to do is use your mouse cursor to provide direction to your spinner.
Tips and Tricks
There are some areas which are full of small balls on the map. When you will enter into these areas, your spinner will start to spin faster. It will be a good idea to make your spinner faster to eliminate more players. Always open your eyes to the possible dangers and stay away from the borders of the map to provide you enough space to get away from enemy attacks.
You have to touch to other players faster in order to eliminate them. Like in all of the io games, your goal is to collect as much as score as you can. In order to do this, you can eliminate other players. Thus, you will increase your score faster.
As godmods we offer you the list of the Spinz.io unblocked servers. You can download Spinz.io mods from this list and start playing the game with many different hacks.
.

ALL Spinz.io MODS