,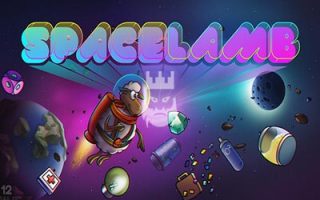 About Spacelamb
Spacelamb is a fun skill game where you are going to control a lamb in space.
In case you like skill games then you can play Spacelamb in your free times. You are going to control a lamb which travels in space and try to avoid meteoroids. Your goal is to collect the power-ups in space while traveling in order to increase your score. There are different power-ups which some of them are beneficial to you while some of them are going to blur your vision where you can see.
You can also find io games unblocked servers on our pages. We share all of the io mods on our pages for our visitors. You can also check the io games list we share. Thus, you can explore new io games to play in your free times. We hope you will have a good time by trying these games.
How to Play?
All you have to do is provide directions to your lamb with the help of your mouse. This is the only controller that you need to use.
Tips and Tricks
You are going to control a lamb in astronaut suit which tries to reach the world. Your mission is to help the lamb to reach the world but this is an endless game. You will try to collect objects while traveling to earn score.
There are many meteoroids and objects among these rocks. You have to make good maneuvers in order to collect the objects. It is also possible for you to find medkits while traveling, you have to collect them in order to keep surviving in this skill game. You are going to love this game.
As godmods we provide Spacelamb mods to our visitors. You can find these Spacelamb unblocked servers on our page and play the Spacelamb game with Spacelamb hacks.
.

LAST DOWNLOADS Spacelamb MODS