.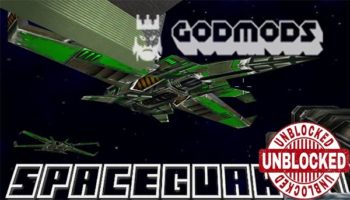 About SpaceGuard.io
SpaceGuard.io is a free multiplayer firsst person shooter game.
This game is set in the future and has a sci-fi theme with crazy features like portals and jump platforms. In SpaceGuard.io, multiplayer FPS in a sci-fi theme with crazy features. The intergalactic union is collapsing dragging the galaxy into chaos. Enjoy this FPS .io game! Have fun!
Access to all SpaceGuard.io hacks and unblocked SpaceGuard.io mods on godmods.com. Free to Play SpaceGuard.io on godmods!. We advise you to visit godmods.com from time to time, because new hacks and mods or aimbots might be released for unblocked SpaceGuard.io.
How to play SpaceGuard.io:
• WASD or arrow keys to move• Left mouse click to shoot• Right mouse click to aim• C to crouch• R to reload• Space to jump• Left shift to run• 1,2,3,4,5 to change weapons• Tab/P to toggle in-game menu
.
.
LAST DOWNLOADS SpaceGuard.io MODS