,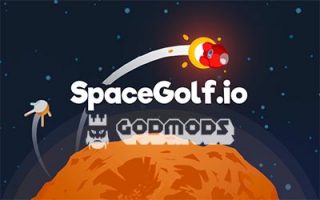 About Spacegolf.io
Spacegolf.io is an interesting game where you will play golf with your spaceship in the space.
In case you like to play space games then you can play Spacegolf.io in your free times. You are going to control a spaceship and try to throw it to other planets. Your goal is to reach as many planets as you can. Each time you pass a planet, you are going to earn a score. However, you should ensure the balance of your spaceship and try to get into the orbit of the planets. Otherwise, you will get lost in the space and lose the game. You have to drag your mouse and shoot your spaceship to reach the other planets and you have to watch out other players to not crash them.
It is also possible for you to find io games unblocked servers on our page. You can download the mods for io games from the right section of the articles. If you want to explore new io games to play in your free times, then you can also check out our io games list.
How to Play?
You are going to use your mouse in order to shoot your spaceship. It is possible to click and hold the left click of the mouse when you release it, your spaceship will be thrown away.
Tips and Tricks
It will be better for you to make the calculations well in order to reach the other planets. There is a line which shows you the direction that you need to shoot your spaceship on the first planet, take the advantage of it.
In addition to this, there is a small arrow around your spaceship. This shows the way you have to go with your ship. Make sure that you turn around the orbit for once before you try to jump to the other planet, in this way, you can travel more distance.
As godmods we offer Spacegolf.io unblocked servers to our visitors. It is possible for you to download Spacegolf.io mods and start playing the Spacegolf.io game with Spacegolf.io hacks.
.

LAST DOWNLOADS Spacegolf.io MODS