,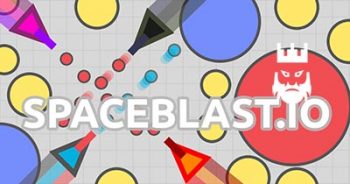 About SpaceBlast.io
SpaceBlast.io is a shooting game where you will control a spaceship and try to eliminate your opponents and circles on the map.
In case you like interesting games then you may want to play SpaceBlast.io in your free times. But let us warn you about something. This game is highly addictive and you may spend hours in front of your computer. Yet, it is quite fun to play the game as well. You will have your own spaceship and have to fight with your enemies all through the game.
In addition to these, we also share io games unblocked servers on our page. It is possible for you to find them in the right section of the articles. Moreover, you can also explore new io games thanks to the io games list we have shared on our website. You can also visit our categories in order to find out more.
How to Play?
Players have to provide directions to their spaceships with WASD keys. In addition to this, you can change the direction of your spaceship with your mouse and shoot with the left click of your mouse.
Tips and Tricks
There is a leveling concept in this game. You can earn experience by eliminating your opponents or eliminating the circles on the map. As you can guess, you need to attack them with your weapon. Moreover, you will earn points as you level up.
You can use these points in order to improve your ship. It is advisable to improve your fire rate and weapon damage first. In this way, you can farm faster and level up easier. You also need to use the circles as a cover in order to avoid your enemy fires.
As godmods we provide SpaceBlast.io hacks on our page. It is possible for you to download SpaceBlast.io mods and start playing the SpaceBlast.io game on SpaceBlast.io unblocked servers.
.

LAST DOWNLOADS SpaceBlast.io MODS