,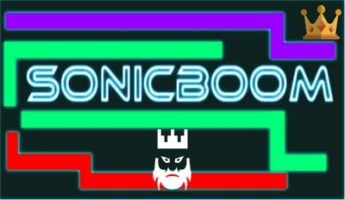 About Sonicboom
Sonicboom is typical io game where you are going to control a snake and try to have the highest score on the map.
If you are looking for an addictive game to spend some time then you can play Sonicboom in your free times. You are going to control a snake in this game and try to be the number one on the scoreboard. You need to collect the foods on the map in order to earn score and experience. There is a leveling concept in the game as well but it does not affect your gameplay at all.
If you want, you can check out the io games unblocked servers we have shared on our website. You can find these mods in the right section of each article. In addition to this, we have shared io games list on our website which will be useful for those who are willing to explore new io games.
How to Play?
Players need to provide direction to their snakes with the help of the WASD keys. You can also speed up by tapping on the spacebar.
Tips and Tricks
You need to provide direction to your snake in order to collect the circle elements on the map. When a player will be eliminated, he or she will leave some food on the map as well. However, collecting these foods are not that much easy at it sounds.
You need to be aware of your environment and your opponents in order to not be eliminated. When you will hit your own body or other snakes with your head, you will be eliminated. The same applies to your opponents as well. Thus you may want to prepare traps for them to kill them.
As godmods we offer Sonicboom unblocked servers to our visitors. It is possible for you to download Sonicboom mods and start playing the Sonicboom game with Sonicboom hacks.
.

LAST DOWNLOADS Sonicboom MODS