,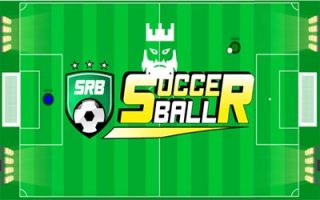 About SoccerBall.io
SoccerBall.io is a soccer game where you are going to play a game one on one with random players.
Those who like to play sports games can play SoccerBall.io in their free times. As you can guess, you are going to play soccer in this game. This is a one on one game where you will compete with one player at a time. You have to reach three goals in order to win this great game. We believe that you are going to have plenty of a good time while playing this game.
We provide io games unblocked servers to our visitors. Moreover, players can download the mods of the right section of the articles. In addition to this, you can check our io games list too. In this way, you can explore new io games through our website and start playing them.
How to Play?
You need to move your character with WASD keys. In addition to this, you can shoot with the spacebar.
Tips and Tricks
You are going to play one on one game with a random player. You have to score the most goal in order to win the game. All you have to do is run over the ball in order to get it and then you will have to press the spacebar to shoot the ball.
But it does not easy as it sounds because the ball will be turning around you. You have to hit the spacebar at the right time in order to shoot the ball to the right area. In case your opponent will walk over you, he or she will get the ball from you.
As godmods we provide SoccerBall.io unblocked games to our visitors. You can download SoccerBall.io mods from our page and start playing the SoccerBall.io game with SoccerBall.io hacks.
.

LAST DOWNLOADS SoccerBall.io MODS