,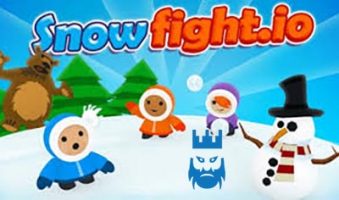 About Snowfight.io
Snowfight.io is a game where you will make and throw snowballs at other players on the map.
You can play Snowfight.io in your free times. It is one of the funniest io games that you can play. Each player controls one character and you need to snow fight in the snowy areas. As you can guess, you need to eliminate your opponents to earn score.
We share io games list on our website where you can explore new io games. In addition to this, we offer io games unblocked servers on our pages. You can find these servers on the right section of each game article. Give a try to this awesome game and have fun.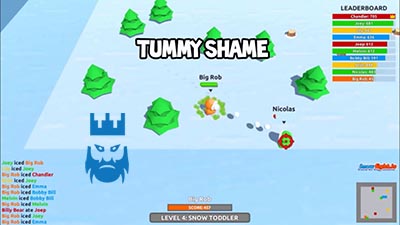 How to Play?
Players will move with the arrow keys or WASD. You can shoot snowballs with the left click of the mouse. If you will hold the left button, you can create bigger snowballs. Moreover, you can use spacebar to shoot as well.
Tips and Tricks
You can damage more in case you will make your snowball bigger. However, players can prefer to shoot rapidly by pressing the left click of their mouse. In this way, you can increase your chance to hit your enemies but you will hit low damage.
In case you will hold your button for too long then you will have an ice cube in your place. It is possible to create few ice cubes and use them as a cover. In this way, your opponents will not hit you easily but you will do so. It is not logical to stay in the middle of the map, instead, hang around the edges of the Snowfight.io map.
As godmods we provide you Snowfight.io unblocked servers on this page. Thus, you can download Snowfight.io hacks by downloading the Snowfight.io mods we share on the page.
.

LAST DOWNLOADS Snowfight.io MODS