.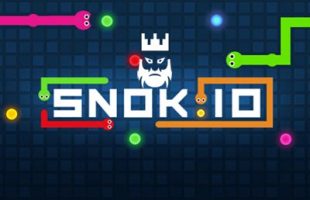 About Snok.io
Snok.io is the old-school snake game with the new generation graphics and fun to play.
In case you use to like the snake games in old mobile phones then you can play Snok.io. You will be controlling a snake in this game and provide directions to it to collect dots on the map. You need to eliminate your opponents to reduce the competition as well. This is one of the relaxing io games that you can play in your free times.
Moreover, we also share io games list on our website. Thus, it will be possible for you to explore new io games. In addition to this, you can also find io games unblocked servers on our pages. You can find these mods in the right section of each article and download them.
How to Play?
You snake will move automatically. You can provide directions to your snake with WASD keys. In addition to this, it is possible to speed up with the spacebar.
Tips and Tricks
This is one of the io games with the snake concept. However, this game is very similar to the ones that we used to play in the first generation mobile phones. It is quite slow when compared the other io games but it is quite addictive as well.
You will be controlling your snake and try to collect the dots on the map. The map consists of squares thus, it is easy for you to collect the colorful dots. You can slither on your own body but when you hit your opponents with your head you will be eliminated. Keep in mind that you will lose mass when you speed up.
As godmods we provide Snok.io unblocked servers to our visitors. Players can download the Snok.io mods to their browsers and play the Snok.io game with Snok.io hacks.
.
.
LAST DOWNLOADS Snok.io MODS