.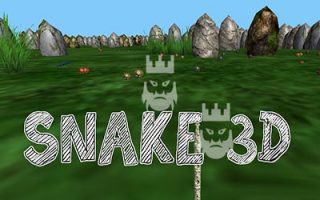 About Snakes3D
Snakes3D is a 3D snake game where you will eat food to grow in size and compete with other players on the map.
Those who like to play skill games can play Snakes3D in their free times. You are going to control a snake in a 3D environment. There are baits on the map which you have to eat them in order to grow in size. In addition to this, you have to let other snakes hit you with their bodies in order to eliminate them. Your ultimate goal is to be the biggest snake on the map and you have to eliminate others in order to ensure this.
We also provide io games list on our website. In case you want to explore new io games then you can benefit from this list. Also, you can check out our categories in order to find games starting with that letter or number. You should also know that we share io games unblocked servers on our pages.
How to Play?
You are going to provide directions to your snake with the arrow keys on your keyboard. In addition to this, it is possible to speed up with the spacebar.
Tips and Tricks
Like in other snake games in io games, you have a simple task. You have to eat the foods on the map in order to grow your size and try to rank number one on the scoreboard. And also avoid other snakes in order to not be eliminated by them.
Since this is a 3D game and there are bushes on the map, it may take some time for you to get used to the game. It will be good for you to avoid bushes since it will be hard to see your around while you are in them.
As godmods we provide Snakes3D unblocked servers to our visitors. It is possible for you to download Snakes3D mods and play the Snakes3D game with various Snakes3D hacks.
.
.
LAST DOWNLOADS Snakes3D MODS