,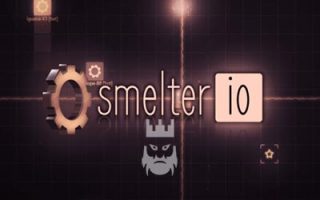 About Smelter.io
Smelter.io is a competitive game where you are going to compete with other players with the block-shaped character you control.
Those who like to play competitive games can play Smelter.io in their free times. The game has a disadvantage in terms of the graphics but keeps in mind that this is the concept. You are going to control a block which can move one title at a time. There are different weapons and abilities on the map where you can use them once you collect them. You have to kill your opponents in order to earn score and rank higher on the scoreboard.
In addition to this game, we also share io games unblocked servers on our pages. You can find the list of the mods on the right section of each article and download them. If you are willing to explore new io games then you can benefit from our io games list which we have shared on our website.
How to Play?
Players have to move with the arrow keys on their keyboard. In addition to this, you can use the abilities you collect with the left click of your mouse.
Tips and Tricks
Before you try to rank number one on the scoreboard, it will be better for you to learn the power-ups. You are going to earn score as you will eliminate your opponents and you need to know what to use well in order to do so.
You can move rapidly by pressing the directions buttons continuously. In addition to this, you should avoid from the bombs in case other players are closer to it than you. Otherwise, they will do area damage and you will be eliminated in that explosion.
As godmods we provide Smelter.io unblocked servers to our visitors. You can download Smelter.io mods from our page and start playing the Smelter.io game with Smelter.io hacks.
.

LAST DOWNLOADS Smelter.io MODS