.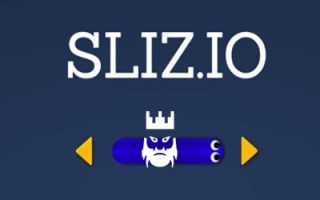 About Sliz.io
Sliz.io is a game which is very similar to slither.io with some smooth control mechanics.
Those who used to like slither.io games can play Sliz.io in their free times. This new game is mainly populated by the Russian players and it is quite crowded. You are going to control a snake in this game which grows in size as you collect the foods on the map. You will be also competing with other players in this game and try to rank number one on the scoreboard. This is one of the addictive concepts in io world.
We also offer io games unblocked servers on our pages. It is possible for you to find io games which start with the same letter with our category names. If you want to explore new io games then you can also check the io games list that we have shared on our website.
How to Play?
You are going to provide directions to your snake with the help of your mouse. You can also speed up with the left click of your mouse.
Tips and Tricks
The game is very similar to slither.io and we can consider it as the Russian version of the slither.io game. You have to collect the orbs on the map in order to grow in size. In addition to this, you can eliminate other players.
Other players have to hit you with their head in order to be eliminated. When a player is eliminated, he or she will leave all of his or her scores on the map. You may want to collect them as soon as possible before other players collect them.
As godmods we provide Sliz.io mods to our visitors. In case you are willing to play Sliz.io game with Sliz.io hacks then you can start playing on Sliz.io unblocked servers.
.
.
LAST DOWNLOADS Sliz.io MODS