,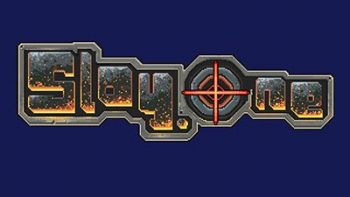 About Slay.one
Slay.one is an action game with pixel graphics in which you can have really good time by killing other players.
In case you play slay.one then you already know how fun it is. In this article, we will provide you brief information about this game in order to provide you an insight. There is a single map which is full of obstacles and crates. It is possible for you to can jump over them. There are various weapons that you can choose and it is possible to collect them from the map.
Each character has limited health and you can collect medicine kits in order to increase your health bar again. When you will run out of your health you will lose the game. After that you have to start from the beginning. Your goal is to collect as much as score you can. You need to kill other players in order to collect points. There are various unblocked slay.one server on the internet and we have offered the best one on our page.
This means that you do not have to download slay.one mod to your computer in order to take the advantage of various hacks which can make the game funnier. Below, you can find some useful information. You should not forget that although this game is an action game, you need to adopt a good strategy in order to be successful. Your goal is to rank number one on the scoreboard.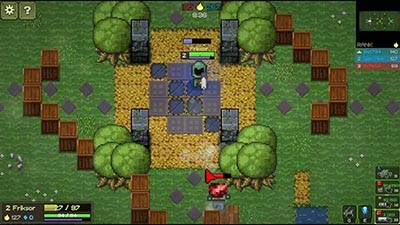 How to Play?
You will control your character with the arrow keys on your keyboard. You can shoot with the left button of your mouse and jump with the right click. In addition to this, you can use the scroll button of your mouse to switch your weapons and use the F button to aim with sniper rifles.
Tips and Tricks
You will be subjected to a tutorial in order to learn the basics of the game however never think that you are mastered on the game when you complete this stage. This is a pvp game where you are going to compete with real players like you.
Try to collect as much as weapons as you can. Please note that there is no limitation on the weapons you can carry however all of them have limited ammo. Therefore, save some of the goods for shooting against your enemies such as rocket launcher.
When you get the sniper rifle, take a good position. Hold the F button to increase the zoom and kill your enemies from a distance without letting them see you. Always try to take a cover. There are many opportunities to do so in the game and in case you will be vulnerable in an open field, your enemies will take you down immediately.
As god mods we offer you slay.one private server where you can take the advantage of various slay.one hacks that will facilitate the gameplay for you and other players on the map.
.

ALL Slay.one MODS