,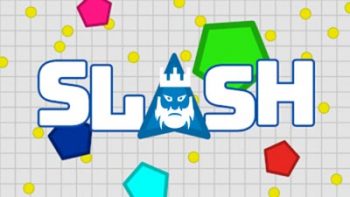 About Sl4sh.io
Sl4sh.io is a highly addictive game where you will try to eliminate your opponents and upgrade your character by leveling up.
If you are looking for a highly addictive game then you can play Sl4sh.io. This is one of the best io games that you can play and it is our favorite. You will not realize how the time passed that much fast when you start playing it.
We offer io games unblocked servers on our pages. You can download the mods for io games through our page. In addition to this, if you want to explore new io games then you are in the right place. We share io games list with our visitors. You can click on the categories and find the games starting with the number or letter.
How to Play?
You need to use the left click of your mouse in order to use your dash feature. In addition to this, you will have to use the keyboard buttons in order to upgrade your triangle.
Tips and Tricks
You are going to earn more score by making combos. You need to hit as many shapes as you can in order to make combos. Players can also collect the small balls on the map in order to earn experience. When you will fill your experience bar, you will earn one point to use.
It will be better in case you will maximize your damage as soon as possible. In this way, you can kill the shapes faster and earn more experience. Collecting balls is not a good way to earn experience. Keep in mind that your dash has a cooldown but you can spam it in case you will hit enemies and shapes.
As godmods we provide Sl4sh.io unblocked servers on our page. You can also find Sl4sh.io mods on our page where you can download them and play the Sl4sh.io game with Sl4sh.io hacks.
.

LAST DOWNLOADS Sl4sh.io MODS