.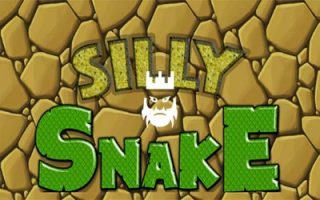 About Sillysnake.io
Sillysnake.io is a skill game where you are going to eat foods with your snake and try to grow in size.
Those who enjoy playing skill games can play Sillysnake.io in their free times. Also you are going to control a snake which eats fruits in this game. It is possible to grow your size by eating fruits. In addition to this, you will be collecting score when you do so. There are some snakes on the map which you have to avoid them. It is possible for you to slither on them but in case they will hit you with their head, they will eat that part and let you lose score.
We also share io games unblocked servers on our pages. You can download the mods for these io games through our pages as well. In case you are willing to explore new io games then you can check out the io games list we have shared on our website.
How to Play?
You snake will be moving automatically. Moreover you need to provide directions to it with the help of the arrow keys on your keyboard. This is the only control you need to know and use.
Tips and Tricks
It may take some time for you to get used to the mechanics of the game. But you will totally get it after five minutes of gameplay. You have one goal, which is collect the foods on the map and try to increase your score.
It is possible to be eliminated by some of the snakes on the map. Also you should avoid the dark-colored snakes. These snakes can catch you and eat your body. In case they will catch you from any part of your body, you will lose the rest of that body part.
As godmods we provide Sillysnake.io unblocked servers to our visitors. It is possible for you to download Sillysnake.io mods and play the Sillysnake.io game with Sillysnake.io hacks.
.
.
LAST DOWNLOADS Sillysnake.io MODS