,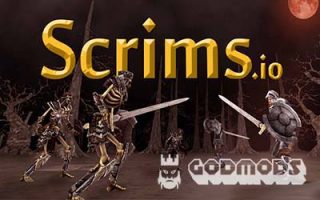 About Scrims.io
Scrims.io is one of the role-playing games which is quite realistic when compared to other io games.
In case you like to play role-playing games then you can play Scrims.io in your free times. You are going to control a man in this game. This man does not have any weapon when you start playing it. Firstly, you have to kill the creatures on the map in order to earn some gold. After that, you can buy new equipment and weapon in order to kill these creatures quickly. Like in all of the role-playing games you are going to face different and powerful creatures as you keep leveling up and improving yourself. You can find the shop at the right top part of the map where you can buy new staff that can help you while you are playing the game.
Keep in mind that we share io games unblocked servers on our pages. Moreover, you can also find io games list on our website in case you want to explore new io games. It is possible for you to find all existing io games and their mods in here. You will never feel regret by exploring new games.
How to Play?
You are going to use your mouse in order to play this game. Players will make all of their selections with the left click of their mouse.
Tips and Tricks
Like in all of the other role-playing games you have to progress step by step. First, try to find the weakest monsters which are directly located under you on the map. Always keep an eye on your health bar in order to not be eliminated and lose your progression.
Your first goal should be buying a new weapon for yourself. After that, you can buy other equipment depending on your style and strategy. In fact, it would not be right to tell you things or suggest you things since you have to develop your own strategy.
As godmods we offer different Scrims.io unblocked servers on our page. You can download Scrims.io mods for this Scrims.io game and play it with Scrims.io hacks.
.

LAST DOWNLOADS Scrims.io MODS