.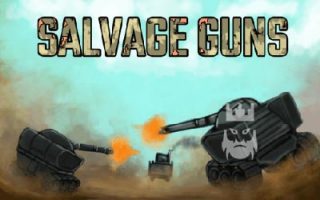 About Salvage Guns
Salvage Guns is a tank game where you are going to control your small tanks and try to eliminate other players.
In case you like shooting games with tanks then you can play Salvage Guns in your free times. You are going to control a tiny tank in this game and try to destroy your opponents. The map of the game is relatively small when compared to other similar games. This provides a bonus for the players by increasing the action level in the game. You are going to earn money by killing your opponents and your money is the score which determines your rank on the scoreboard.
We also share io games unblocked servers on our website. If you want to play the games with mods then you can find the list of the mods on the right section of each article. In addition to this, you can benefit from our io games list in case you want to explore new io games to play. All you have to do is check out the categories that we have published on our website.
How to Play?
You are going to use the WASD keys of your keyboard in order to provide directions. In addition to this, you can shoot with the left click of your mouse.
Tips and Tricks
It will be better in case you will not directly move to the middle of the map. If you will do so, you will be very vulnerable from all sides. Instead of this, try to move wise and have a better position while attacking your opponents.
Try to not shoot from a distance. There is a travel speed for the bullets which will make you easier to miss in case you shoot from distance. We believe that you are going to have a good time in this game and relax some.
As godmods we provide Salvage Guns unblocked servers to our visitors. You can download Salvage Guns mods from our page and start playing the Salvage Guns game with Salvage Guns hacks.
.
.
LAST DOWNLOADS Salvage Guns MODS