,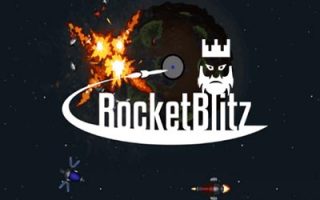 About Rocket Blitz
Rocket Blitz is a space game where you are going to compete in two different teams as blue and red.
In case you like to play space games then you can play Rocket Blitz in your free times. You are going to control a spaceship in this game and try to eliminate your opponents. Players will compete in teams as blue and red teams. There are also some satellites which you have to capture in order to earn score. Moreover, you need to protect the satellites that your team claimed. Those who like to play competitive games will love this game and be addicted to it.
In addition to these, we share io games unblocked servers on our pages. Those who are looking for io games mods can find the list of the mods on the right and download them. You can also find the io games list we have shared on our website. We believe that it will be beneficial for those who are looking for new io games to play.
How to Play?
You are going to provide directions to your spaceship with the WASD keys. It is possible to shoot with your spacebar.
Tips and Tricks
The map of this game is quite limited when compared to the other io games. It will be good for you to check your location on the map since you may not want to reach the base of the other team. There are some satellites you need to capture.
In addition to this, you have to fight with your opponents and try to defend your current satellites. The team which owns the most satellites and kills will win the game. It may take some time for you to get used to the game but you will quickly get used to it.
As godmods we offer Rocket Blitz unblocked servers to our visitors. It is possible for you to download Rocket Blitz mods and play the Rocket Blitz game with Rocket Blitz hacks.
.

LAST DOWNLOADS Rocket Blitz MODS