,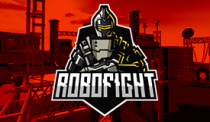 About RoboFight.io
Robofight.io is an arena shoot out game.
Welcome to the future, welcome to the arena, welcome to your destiny! RoboFight.io is one of the interesting io games. Access to all RoboFight.io hacks and unblocked RoboFight.io mods on godmods.com
This is a futuristic first person shooter where players must load up, lock in, and get down! Jump through portals and use a variety of upgradable weapons to take on an arena full of other combatant from around the world. In this game you hunt down and take out opposing players in a first person shooting arena.
You score points for how long you survive, how many opponenets you take out and howmany head shots you can get. The longer you play the more points you get, the more points you get the more equipment that you can unlock and equip. It is an ever evolving world og automatic weapons and tactical decisions. Do you think you can take down your opponenets before they take you down? Find out in Robofight.io,  the future of arena combat is now!
Controls :
Movement : WASD or Arrows
Slide : Shift
Jump : Space
Lean left and right : Q and E
Inspect weapon : F
Stats : TAB
Voice chat : T
.

LAST DOWNLOADS RoboFight.io MODS