,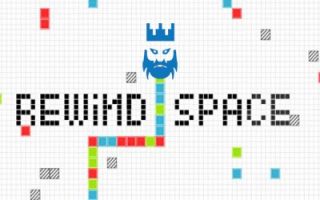 About Rewind.space
Rewind.space is a snake game where you need to collect foods to increase your size and try to eliminate your opponents.
Those who like to play traditional games can play Rewind.space in their free times. This is an old school snake game that we used to play in our first generation mobile phones. Now you can play it online with other players through your browser. Your goal is to collect the most foods on the map in order to grow in size. You can eliminate other players by letting them hit you with their heads.
In the event that you want to explore new io games then you can check the io games list that we have shared on our website. In addition to this, you can download mods thanks to the io games unblocked servers we have shared. You can also visit the categories in order to find games starting with that letter.
How to Play?
You need to use the WASD keys in order to provide directions to your snake and gather the foods on the map.
Tips and Tricks
You will start as a small snake in this game which has block-shaped pixel graphics. The foods are located on the map in block shape and different colors. It is possible to collect any block no matter in which color they will be.
When you collect that block, that will be included in your body. As we mentioned before, you do not have to only collect the blocks in your color. There are also some obstacles in black and white color. You have to avoid these in order to not be eliminated.
As godmods we provide Rewind.space mods on our page. In case you want to play the Rewind.space game with Rewind.space hacks then you can start playing on Rewind.space  unblocked servers.
.

LAST DOWNLOADS Rewind.space MODS