,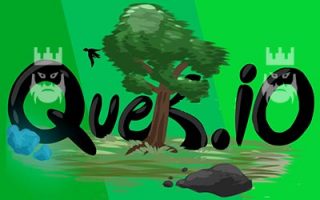 About Quek.io
Quek.io is a survival game where you are going to build your own fort with the things you collect from the map.
Those who enjoy playing survival games can play Quek.io in their free times. You are going to control a man in this game and try to survive against other players. In the same way, other players should avoid from you as well. You have to collect sources and build things in order to defend yourself. The pace of the game is slow however you are going to quite much fun once you start to build your fort and defend it from other players.
We provide io games unblocked servers to our visitors. You can also check our categories in order to find more io games with their mods. In addition to this, in case you want to explore new io games then you can benefit from the io games list we have shared on our website. We believe you are going to love them.
How to Play?
Players can move with the WASD keys on their keyboard. In addition to this, you will be using items and your hands with the help of the left click of your mouse or spacebar.
Tips and Tricks
You do not have to click each time you want to take an action. It is possible for you to hold the key in order to repeat the action. It will not be a good idea to attack the other players as soon as you start playing the game.
Instead of this, you may want to explore the map and find sources in order to build things. Players will be earning a score in line with the things they build and enemies they kill. This game really requires patience. If you will be patient enough you can easily rank number one on the map.
As godmods we provide Quek.io mods on our page. In case you want to play the Quek.io game with Quek.io hacks then you can start playing on Quek.io unblocked servers.
.

LAST DOWNLOADS Quek.io MODS