,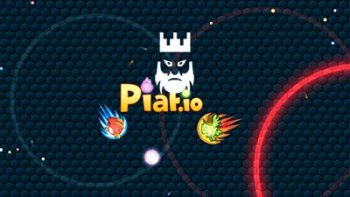 About Piaf.io
Piaf.io is a fun skill game where you need to fly with your bird and collect the glowing orbs on the map.
You can play Piaf.io in your free times in case you like the skill games. Players will be competing against your opponents with a bird that you fly with. You have to eliminate players and collect orbs to increase your score. Moreover your ultimate goal is to be number one on the scoreboard.
We provide io games unblocked servers to our visitors. Moreover it is possible for you to find all of the mods for the io games on the right section of their articles. In addition to this, we also share io games list with our visitors where you can explore new io games to play.
How to Play?
All you need to do is using your WAD keys on your keyboard. A and D will allow you to swing your wings to go higher while W will allow you to hang on the air for a short time.
Tips and Tricks
You need to make the calculations right in order to collect more glowing orbs. Thus you may want to reach the top of the map and then go into a free fall mode in order to collect orbs. With this way, you will not have to pay any effort to increase your score.
In case you will hit the edges of the map, you will be eliminated. In addition to this, you can eliminate other players by hitting them. You will have some circles around you and they will increase as you collect more score. You should hit your enemies with them to eliminate them.
As godmods we provide Piaf.io unblocked servers to our visitors. It is possible for you to download Piaf.io mods and start playing the Piaf.io game with Piaf.io hacks.
.

LAST DOWNLOADS Piaf.io MODS