,
About Paper.io
Paper.io is an online io game where you will claim lands for yourself and eliminate other players.
When you play Paper.io, you will notice that it is quite addictive. You will have a square character in a specific color. Your main goal is to increase the amount of your territory. The more territory you have, the more score you will earn. Each time you travel, you will leave a line behind you which will be in the same color with you. When you cross these lines, you will lose the game. You can do the same for the enemy in order to eliminate them.
It is possible to play the Paper.io game on private servers as well. You can find the list of these private servers on the right section. These servers allow you to take the advantage of various hacks which can make the game more fun. We wish you good luck in the game.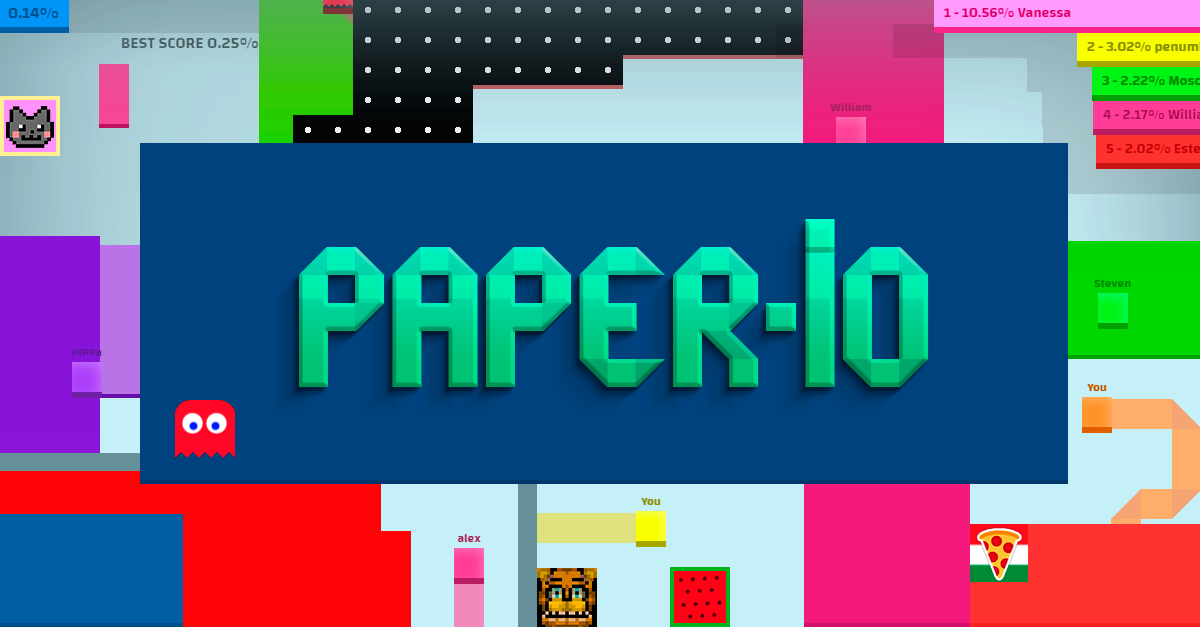 How to Play?
All you need to use is the WASD or arrow keys in order to control your character.
Tips and Tricks
Your sole goal is to claim as much as land as you can. You will have to travel distance on the map and then come back to your area to claim the area your traveled. There are other players on the map as well and you have to be careful.
Try to claim smaller lands in order to minimize your risk to be eliminated. You will lose the game whenever any player will cross the line you left behind. Therefore, it will be logical to play in areas where are less crowded.
As godmods we allow our visitors to download various Paper.io mods. You can find the list of the unblocked servers on our page and play the game with Paper.io hacks.
.

LAST DOWNLOADS Paper.io MODS