,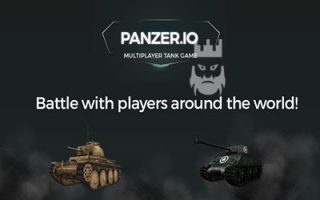 About Panzer.io
Panzer.io is a battle game where you are going to control a tank and try to eliminate your opponents.
Those who like to play tank games can play Panzer.io in their free times. You are going to control a tank in this game and try to eliminate your opponents. Your tank is equipped with two weapons. One of them is your cannon which deals quite a high damage and kicks back your tank when you fire it. The other one is machine gun that is useful in order to kill troops. You can also drive your tank on the troops and wreck them easily.
If you are willing to explore new io games then you can check the io games list we have shared on our website. You can also visit our categories in order to find games starting with that letter or figure. Moreover, we also share io games unblocked servers on our pages. It will be worth to visit our categories to find more games as well.
How to Play?
Your tank will be moving automatically and you are going to provide directions with the WASD keys. In addition to this, you can shoot with the left click of your mouse and shoot your cannon with the right click of the mouse.
Tips and Tricks
Each time you start to play, there will be troops around you which you have to eliminate them. It is possible to find different power-ups by killing these troops. Keep in mind that you have to aim well in order to kill them.
In addition to this, you can also encounter different tanks which will be real players. Your cannon will do the highest damage to the tanks. This is why try not to spend your bullets quickly because you have to wait for 10 seconds for the next bullet.
As godmods we provide Panzer.io mods on our page. You can download them and access Panzer.io unblocked servers in order to play the Panzer.io game with Panzer.io hacks.
.

LAST DOWNLOADS Panzer.io MODS