,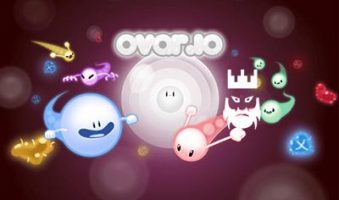 About Ovar.io
Ovar.io is an interesting game where you are going to control a sperm and try to eliminate other players.
If you like interesting games then you can play Ovar.io in your free times. You are going to be a sperm in this game and your goal is to eliminate other sperms. In order to do so, you can pick one of the five different characters. You also need to collect various balls on the map in order to increase your stats. Thus, you can eliminate your opponents easily.
As godmods we share io games unblocked servers on our pages. It is possible for you to download the mods of io games from our page. And in case you want to explore new io games then you can check out our io games list that we have shared on our website.
How to Play?
You are going to provide directions to your sperm with your mouse. If you keep the mouse cursor away from your character your sperm will move faster. You can also perform attacks with the space bar.
Tips and Tricks
You need to collect colorful balls on the map. These are attack power, health, and skills. You are not able to perform an attack without collecting the yellow balls on the map. It is possible to see your current inventory from the right bottom of your screen.
You need to eliminate other players in order to increase your score. However, the mechanics of the game is not similar to any other game. This is why you may want to play some and get used to the game. It will be only possible to have higher scores.
As godmods we provide Ovar.io unblocked servers to our visitors. You can download Ovar.io mods from our page and start playing the Ovar.io game with Ovar.io hacks.
.

LAST DOWNLOADS Ovar.io MODS