,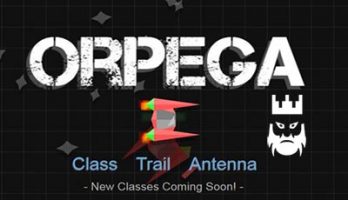 About Orpega
Orpega is a space game with low graphics but high performance. You will love this great game!
In case you like space games then you can play Orpega in your free times. You are going to control a spaceship in this fast-paced game. Like in all io games you can collect figures on the map in order to increase your score. You will also earn bonus score in case you will eliminate one of your opponents. It may take some time for you to get used to the mechanics of the game.
In addition to this game, we also share io games unblocked servers on our pages. You can find the list of the mods on the right section of each article and download them. If you are willing to explore new io games then you can benefit from our io games list which we have shared on our website.
How to Play?
You need to provide direction to your spaceship with WASD keys. You can shoot with the left click of your mouse or spacebar. In addition to this, you can leave a bomb with shift button.
Tips and Tricks
The game has really low graphics but it ensures a high-paced action. You are going to control a spaceship which can shoot. There are many shapes on the map that you can collect in order to collect score. Like in all io games, you need to collect the most score.
You can also eliminate your opponents by shooting at them. Keep in mind that your bullets move slowly. Thus, instead of directly shooting on your enemies, it will be better for you to target their destination. In this way, you can hit more than usual and eliminate them.
As godmods we provide Orpega unblocked servers to our visitors. You can download Orpega mods from our page and start playing the Orpega game with various Orpega hacks.
.

LAST DOWNLOADS Orpega MODS